I was fascinated to read about the recent discoveries at the wider Stonehenge site on Salisbury Plain in England.  A massive circle, formed of deep pits where stone monuments once were, has been 'unearthed' by some sort of 'radar' (beyond my ken). This vast stone ring, a mile adjacent to Stonehenge, was clearly of great significance to pre-historic people some four thousand years ago. Although research is still exploring what these inter-connected sites might 'mean', one idea is that while Stonehenge itself is a 'domain of the dead', this other greater enclosure is more a space for the living. Perhaps a settlement or a place for pilgrims on their way to the familiar blue stones aligned with sun and solstice on the plain. Whatever the reasons these monumental structures and complex patterns reveal not only the desire of Neolithic peoples but also their capability, to impress deep, cosmological beliefs on a landscape and place sacred to them.
I remember going to Stonehenge as a small boy when it was just 'big stones in a field', with maybe a man in a wooden hut where you paid your shilling. Then you could climb all over it and pose for photos and not have to endure a slide show, buy a booklet or be told to keep off the grass. It was extraordinary, unfathomable, vast and monolithic but (confession) of no great interest to me as I was from an early age fixated only on things 'AD'. Give me the tomb of a knight, or better a brass to rub, a graveyard to explore, a bell-tower to climb and I was your man (or boy). And anyway, once Druids started to appear in pictures of Stonehenge dressed in sheets and sandals, I lost all interest. When people tell me they are 'pagans' my patience wears thin. Shouldn't they be fed to the lions, or painted blue and given a raw sheep to tear apart for their (weekly) supper?
Yet this deep circle and Stonehenge itself were clearly – though now obscurely – holy spaces and places to Neolithic tribes. And that set me thinking about places that were sacred to me – and you will no doubt instantly call to mind places similarly special to you. Are they all churches? Mine are not. Holy Island is a place that holds unique memories for me. (Called Lindisfarne it is not, in fact, an island but a promontory joined to the Northumbrian mainland by a causeway twice daily covered by tides.) I spent several weeks there each year and every September holidays with my mother, the last time four days before she died. This was the view from our cottage window.
At night when you stepped outside it was like dropping into a black velvet funnel. No light of any sort. And then, very slowly, as your eyes adjusted: the Great Bear, the Plough, Orion. It was a place of monks and saints, of missionary bishops and hermits. Of coves and caves and long deserted beaches with seals croaking on the sandbanks and seabirds screeching overhead. Just me, my thermos and sandwich, breviary, binoculars and a good book. Bliss.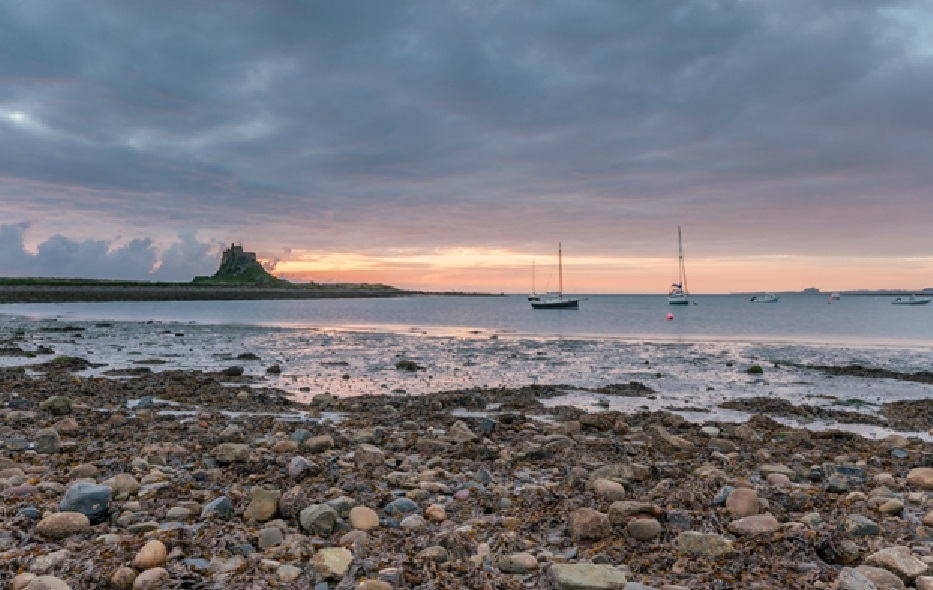 Elmore Abbey Chapel is another such place, where I spent so many hours singing the Office or celebrating mass. My friends in the community, now all dead but one, the happy times, the walks, the laughs, the weekly bread-making (eight wholemeal loaves and twenty bread rolls every Friday).
I remember driving down to Cornwall with Abbot Basil to choose the slate for that floor. I loved the way the oak frame creaked in the early morning as the sun warmed the shingle roof and the wood expanded. Now some say we shouldn't get attached to buildings as Christians. And yes (I know!) God can be found everywhere and anywhere and at any time. But don't we all associate places with people and times in our lives and with the God whom we thank for them; the One who holds all those we miss and long for? I could mention many more of my holy places as I am sure you could too – Westminster Abbey, Walsingham, the little Fenland parish church of S. Mary where I was baptized.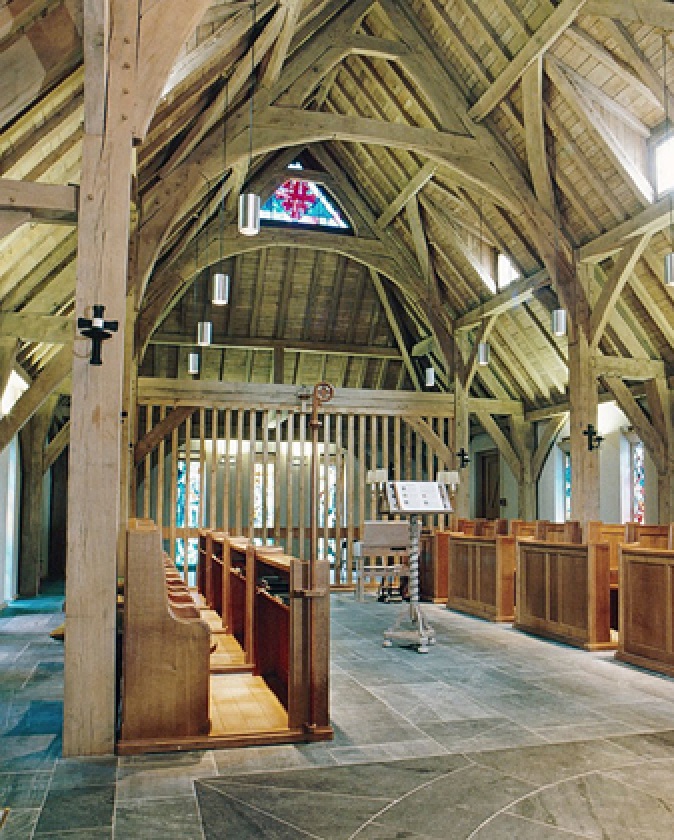 Or the monastery of Ile S. Honorat some miles off Cannes where I spent a magical ten days (after my work at the Film Festival and before deciding to return to the monastery of my youth). How could I forget that? I still treasure the tiny shells I found on the shore and stared at in wonder for their perfect design as I sat, alone, beside those glorious, intoxicating fields of purple-blue lavande.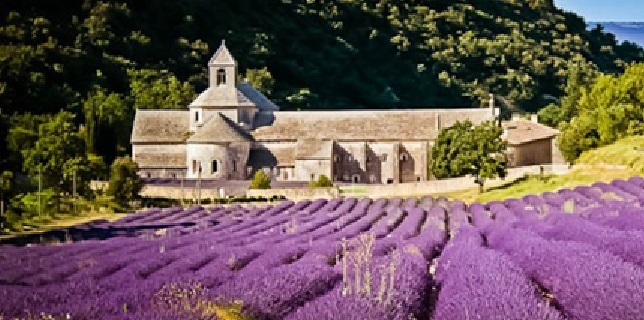 Of course we can fetishize a holy space, try to contain God – to lock Him up in the tabernacle – or police where He can 'properly' be found, or more usually where we say He cannot. Clergy have been good at that. Telling women their spiritual gifts were signs of hysteria or even demonic: torturing them, burning them as witches. Tele-evangelists and those mega-churches twist things still: watch how often the plate is passed round. How often 'success' and 'God's blessing' are associated. How evil spirits and sin can be cast out, conveniently, before a packed congregation at around 11.00am every Sunday. (Donate now if you are a true believer – the number is on your screens!)
The practice of the daily 'Examen' seems very relevant here. At the end of each day we reflect. Where and when did we feel close to God and where did we feel distant? Where we are, the place, so often concentrates our mind (for good or bad) and influences our mood and our spiritual receptiveness. Looking back at the special holy places of our lives is a sort of 'deep circle' examen, roaming widely in our past as if in  that mysterious, newly-discovered holy ring on Salisbury plain. The point of this spiritual practice is to cause a prayerful reflection of our day, our year, our lives, in order to detect God's presence and discern His direction for us. It can help us see God's hand at work in our whole experience (including the difficult bits) and is adapted from a method described by Ignatius Loyola in his Spiritual Exercises. He thought that the Examen was a gift that came directly from God and one of his few rules of prayer for the Jesuit Order was that they practice it twice daily—at noon and at the end of the day.
So here is a version of this 'spiritual keep-fit exercise'. Let's try it just once every day and make a start!
First, become aware of God's presence….
Then, review the day with gratitude.
Pay attention to your emotions (as I said in the last blog: be totally in the present moment) and then –
Choose one feature of the day (good or bad) and pray from it, in thanksgiving, in repentance, in hope.
Finally, thank God for your day – whatever it brought – but especially for the places and people who brought Him closer to you.
Set aside a short time tonight before you nod off and give it a try! Let me know how you get on, please. I am very interested to hear about your experiences.
With every blessing and my prayers,
Fr Peter
Assistant Priest, Pro-Cathedral of S. Paul and S. George
2020
The Birthday of S. John the Baptist 2020.
Fr Peter is now 'going' on a 'staycation' (!) but can be reached at packerstgeorge@gmail.com.